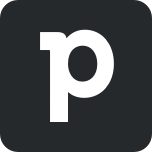 Honest Pipedrive Review
Here's a comprehensive Pipedrive review for small businesses.
Usually 14 days, no Credit Card required.
Pipedrive is the ideal CRM for small businesses
Because of its strengths and not-so-major deal-breakers, Pipedrive suits some business types more than other business types.
The size could range from small businesses to solopreneurs, to startups and serves enterprises too if set up the right way.
Key Features of Pipedrive
A list of key Pipedrive features that make it ideal for small businesses.
Rated positively by all major review sites
Disadvantages of Pipedrive
Things that Pipedrive can do better or things that simply don't work with Pipedrive.
Lack of Calling Insights
You have to analyze call activities outside Pipedrive using BI tools like Tableau, and Google Data Studio.
Can't add multiple contacts under one deal
Pipedrive is not ideal when you have multiple contacts to interact with as part of a deal.
Contact
The quickest way to proceed is to schedule a call.
Please use this form to contact me for your business requirements.
Please do not use this form to pitch products or services to me.