A fool-proof 8-step CRM selection process for SMBs
Learn the process of CRM selection for your small or medium-sized business with a comprehensive guide, framework, and checklist.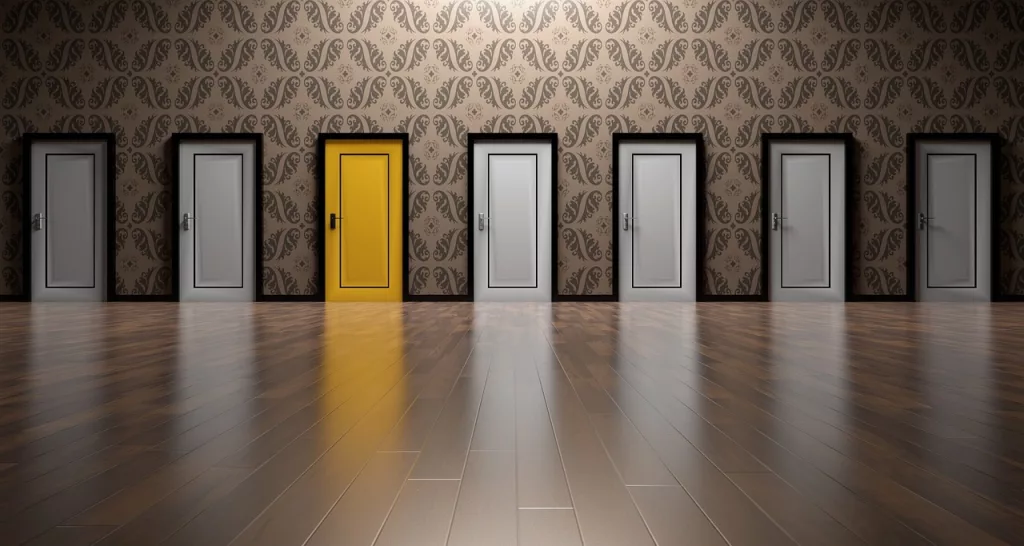 What does a typical CRM selection process in SMBs look like?
The internet has a ton of literature available on the best practices to be followed in selecting a CRM system for a business. The process usually starts with assessing the business objectives, talking to internal stakeholders and users, identifying necessary features based on user requirements, evaluating the integration capabilities of the potential solution with other services and applications, and many other small nuances.
I have introduced the topic of CRM selection and recommended some CRMs.
Importance of selecting the right CRM for SMBs
CRM helps manage and improve their interactions with customers. Choosing the right CRM is important because it can help a business improve its customer service, increase sales, and better manage its customer relationships. A good CRM can provide a business with insights into customer behavior, help automate and streamline customer-related processes, and provide a central place to store and manage customer information. This can ultimately lead to improved customer satisfaction, increased revenue, and better overall performance for the business.
To summarize, the right CRM will provide the following benefits:
Store and manage customer information
Better manage customer relationships
Improve customer service and satisfaction
Increase sales and overall profitability of the business
Provide insights into customer behavior, demographics, segments
Automate and streamline internal and external processes
Better overall business performance
Costs of selecting the wrong CRM for SMBs
On the other hand, choosing the wrong CRM can be a costly mistake for a business. Here are some potential costs of selecting the wrong CRM:
Financial costs
Many CRMs require a significant investment, so choosing the wrong one can result in a financial loss. Some of these costs are software license costs, software consultant costs, training and onboarding costs, and costs of add-ons and third-party integrations.
Time costs
Implementing a new CRM can be time-consuming, so if the chosen CRM is not a good fit for the business, it can waste valuable time and resources. Not only that, but it also costs a business time it could have spent on using a better CRM from the beginning, along with the loss of additional revenue from using an optimized CRM system and process.
Loss of productivity
A CRM that is difficult to use or that does not fit the needs of the business can result in a loss of productivity. This can happen if employees are unable to use the CRM efficiently or if the CRM does not provide the tools and features they need to do their jobs effectively. A lot of time is spent learning a new system and trying to grapple with the frustration of switching systems and constantly complaining about the loss of productivity or ease of doing things in a system that is not ideal.
Loss of customer satisfaction
If a CRM does not help improve customer service or manage customer relationships effectively, it can lead to a decline in customer satisfaction. Lack of timely communication, follow-ups, missed deadlines, and missing information are some of the reasons that could lead to poor customer satisfaction scores. This can harm the business's reputation, and customer sentiment about the business, and eventually lead to a loss of customers in the long run.
Loss of revenue
A poor-quality CRM can lead to a decline in sales, which can ultimately result in a loss of revenue for the business.
Overall, choosing the wrong CRM can have a negative impact on a business in a number of ways, so it is important to take the time to carefully consider and evaluate different options before making a decision.
Challenges with CRM selection process in SMBs
There are hundreds of CRM solutions already available in the market. And, therefore, you're faced with a number of questions that you have to answer to finally settle on one.
Which CRM software would be the right solution for you and your business?
Does a trial help evaluate software to see if it covers all your use cases?
Do you have the time to evaluate each software?
How long do you evaluate each software?
Do you have enough users to test each software and report their findings?
These questions can scare the most experienced business owners and founders. This is the reason why there exists a community of seasoned professionals called CRM specialists. These CRM experts handhold businesses through the process and ensure a smooth transition to the new system.
However, consulting engagements like these can be resource intensive in terms of both time and money. Is there a better way?
Can you hack your way into selecting the right CRM for your business, while also saving time and money?
Is there a quicker way to evaluate each system without investing too much time in trying the system out and evaluating every use case?
Can you leverage the power of your network and crowdsource their inputs based on their own experience?
Things to remember when selecting a CRM
I have seen SOS for CRMs many times on Twitter and LinkedIn.
Based on the number of requests I have seen (and continue to see), and based on the flavor of these requests, I should put you at ease about some of the concerns when selecting a CRM solution:
There is no one-size-fits-all CRM solution.
There is no THE ONE CRM.
Points of Parity (POP): Almost all CRM solutions have the same set of standard features.
Points of Difference (POD): Some CRM solutions are better for a particular industry than others.
Some features are easily accessible in some CRMs, some are not.
Some CRMs have an efficient way of doing a particular task, some don't.
A smart system administrator will be able to accomplish any task with any CRM solution.
If an important task is not doable with your current CRM, and if it is a critical task, it's okay to switch to a different CRM. There are tons of CRM experts specializing in CRM migration.
The decision-maker relies on inputs from their network: actual users of a solution, about their experience with their favorite solution. It's in a semi or unstructured way, and therefore, there is an opportunity to make the process better.
A step-by-step guide to selecting a CRM for your business
Thankfully, it is not as daunting as it sounds.
Define your business needs
Defining your business needs is an important step in choosing the right CRM. This involves identifying the key features and functionalities that your business needs in a CRM in order to support your business objectives and help improve your customer interactions. The best source of this information is the people in your organization who are interacting with customers of your business: marketing, sales, operations, customer support, and management.
Some examples of key features and functionalities that a business might need in a CRM include:
Contact management: A good CRM should provide tools for managing and organizing customer contact information, including contact details, communication history, and notes. An even more important feature these days is being able to link similar records (multiple contacts in an organization, for instance), and with other objects in your CRM (tasks/activities, deals/opportunities, people/contacts, organization/accounts).
Sales and marketing automation: Many CRMs offer tools for automating sales and marketing processes, such as email campaigns, VOIP calling, SMS and WhatsApp text messaging, booking meetings, lead generation, customer segmentation, etc.
Customer service and support: A good CRM should provide tools for managing customer inquiries, complaints, and feedback, as well as for tracking and resolving customer issues. For this, the customer support team would need visibility into the entire history of the customer with the business. So if customer service is not available out of the box, strong integration with software that provides will be super crucial.
Analytics and reporting: A CRM should provide insights and data-driven reports that help businesses understand customer behavior and trends, and make data-driven decisions. Where this is not possible, there should be a scalable solution to visualize this data using BI tools like Tableau, Google Data Studio, PowerBI, etc. by building data pipelines.
Integration with other systems: A good CRM should be able to integrate with other systems and tools that the business uses, such as accounting software, email marketing platforms, and customer service tools. So a robust and clean integration with automation solutions like Zapier, Make/Integromat, N8N, etc. would be highly desirable.
By identifying the key features and functionalities that your business needs in a CRM, you can narrow down your options and choose a CRM that will be the best fit for your business.
If you're looking for a personal CRM solution, learn how to create one for yourself using Nocode solutions, or which SaaS solutions to use as a personal CRM solution.
Research different CRM solutions
I am listing some CRMs below with a link to their sign-up pages.
Compare different CRM solutions
Have you seen the comparison tables on a SaaS application's website comparing different plans? Or, have you seen comparison tables on review sites like G2, TrustPilot, Capterra, etc.?
For this part of the exercise, we have to build a table just like that.
A simple spreadsheet should suffice.
And because we are crowd-sourcing inputs and opinions in the next step, a Google Sheets document works like a charm.
If you want to look cool while doing it, you can also do it using Notion or Coda.
Based on features and pricing of CRM solutions
Open this link: CRM Evaluation Framework.
Make a copy of this template: File → Make a Copy.
Add all the CRM solutions you're willing to evaluate as column headers.
List down every feature that is important for your business, across each CRM solution that you're going to evaluate.
Assign a weight to each feature based on your business requirements.
Score each CRM solution against each feature and affordability/pricing.
Based on your business requirements
List down every use case you discovered when identifying your business needs.
Add a detailed description of each use case and the relevant primary user.
Assign a weight to each use case based on your business requirements.
Score each CRM solution against each feature and affordability/pricing after talking to the primary users of the feature.
Seek recommendations and opinions from other SMBs or industry experts
To build upon the work you did in the previous step, you should also seek opinions from industry experts and other businesses in your network.
Carefully set the sharing settings of the Google Sheets workbook.
Share a link to this Google Sheets document with your network (via email/Twitter/WhatsApp/LinkedIn/Facebook/Forums/etc.)
Ask them to rate their favorite CRM solution on a scale of 0 to 10 for each use case. [Please do not forget to incentivize them for their time!]
Once the process is complete, each CRM solution will have an objective score assigned.
Where to find Experts in each CRM?
Each CRM probably has a user community. Some of these users are experts in these CRM solutions. I am one in Pipedrive's Community. Seek their help and pay them for their time to vet the CRM against your requirements.
Evaluate potential CRMs
Setting up free trials or demos of CRM solutions is the next step to test out different options before committing to a particular one. Seeking opinions from industry experts and other SMBs and doing your own research is one thing, trying out a solution yourself is another. This is the only reliable way to see how they might work for your business needs.
Please note that when you sign up for a free trial or demo of a CRM solution, you will be required to provide some basic information, such as your name, email address, and the name of your business. This shouldn't be a big deal and you shouldn't worry about it. You can always unsubscribe from marketing emails from these solution providers in the future.
Once you have signed up for a free trial or demo, the CRM provider will typically send you instructions on how to access the software and start using it, along with some resources to get started quickly with their respective solution.
During the free trial or demo period, you will typically have access to all of the features and capabilities of the CRM system, so you can try them out and see how they work for your business. This can be an effective way to determine whether a particular CRM solution is right for your needs and to decide whether you want to invest in a subscription to the software. During demos, you can also vet your business requirements by asking specific questions to the sales representatives and the person giving you the demo.
Involve key stakeholders
Getting buy-in from all key stakeholders is critical for the successful adoption of any kind of software solution. Key stakeholders have a vested interest in the success of the CRM implementation, and who will be affected by the decision to adopt a particular solution. That makes it important to involve them in the CRM selection process.
Some examples of key stakeholders are:
Management
Leaders of customer-facing business functions
Sales and marketing teams
Customer service representatives
Operations teams
IT staff
These individuals and groups can provide valuable insights and perspectives on the features and capabilities that are most important to them and can help to ensure that the chosen CRM solution meets the needs of their function, and eventually of the entire organization.
There are a couple of ways to involve key stakeholders in the CRM evaluation process.
The first approach is to conduct focus groups or workshops, where stakeholders can discuss their needs and preferences, and provide feedback on the different CRM solutions that are being considered.
The second approach is to assign stakeholders to different evaluation teams, where they can test out different CRM systems and provide their input on how well they meet the needs of the business.
Inviting key stakeholders to participate in the evaluation process can help to ensure that the chosen CRM solution is well-suited to the needs of the entire organization, and can help to build support and buy-in for the implementation of the new system.
Selecting a CRM
This structured process to identify the right CRM solution for your business will give you an objective as well as a qualitative answer, a clear idea about ongoing costs, along with buy-ins from most stakeholders in the business.
Another important factor to consider is the CRM provider's community and customer support. It's important to choose a vendor that has a good reputation in the market, and that has experience providing CRM solutions to businesses like yours. LinkedIn and Twitter are great places to ask people about their experience working with any software solution. It's also a good idea to read reviews and case studies from other businesses that have used the CRM solution, to get a sense of how well it works in practice.
Ultimately, making a final decision on a CRM solution involves weighing a number of different factors, and carefully considering the needs and preferences of your business and key stakeholders. Our approach above follows this exact process. By adopting this process and involving key stakeholders in the decision-making process, you can make an informed and confident decision on a CRM that will help your business to succeed.
Setting up and implementing the chosen CRM
At this point, you have a decent idea of how to get started and the steps to follow. But here's a quick brief about each of the steps involved:
1. CRM configuration
The first step is to configure the software to match the unique needs of your business. It typically involves:
Setting up custom fields, sales pipelines, and pipeline stages,
Defining user roles and permissions
Routing leads to the CRM
Setting up dashboards and reports
Establishing workflows and automation rules to automate internal operations
The vendor or a consulting firm can typically provide assistance with this process, to ensure that the CRM is configured properly and is ready to use. It's a really good idea to hire a consultant who will ensure you're not heading down the wrong road at every step of the process.
2. Data migration from existing systems into the new CRM
A major part of implementing a CRM is migrating data from your existing systems into the new system. This might include customer and prospect data, sales and marketing information, and any other relevant data that is needed to support the use of the CRM. This process can be time-consuming and complex, depending on the amount and complexity of the data that needs to be migrated. You'd need a very good data analyst who can transform the data to suit data imports into the selected CRM.
Many CRMs provide an import feature to import old data directly from a previous system, while some vendors also develop their own scripts to transfer data from one system to another.
If nothing else works, simple CSV exports and imports work like a charm, but you'd need somebody who knows the data architecture of both the CRM systems really well.
3. Providing training to staff on how to use the system
To ensure your new CRM adoption gets a flying start, it's important to provide training to your staff on how to use the system. This typically involves providing an overview of the features and capabilities of the CRM and showing users how to access and use the system to support their daily tasks and responsibilities. Training can be provided in a variety of formats, such as online tutorials, in-person workshops, or self-guided learning materials. It's a great idea to create a bespoke manual to document how the CRM solution has been customized to suit the needs of the organization.
Overall, setting up and implementing a CRM solution requires a significant investment of time and resources, but can provide many benefits for your business. By choosing the right CRM and following a structured implementation process, you can ensure that your business is well-positioned to take advantage of the powerful capabilities of a modern CRM system.
Conclusion
CRM implementation projects can take months if not years. And that's the time spent in implementing the CRM solution that you have selected. In many cases, after spending 2 years implementing a CRM, many businesses realize that they were down the wrong track all along.
What a waste of resources — time, money, man-hours, and loss of business.
If this small hack about crowd-sourcing inputs from existing users helps, use it.
Here's a quick recap of the exact steps involved:
Define your business needs
Research different CRM solutions
Compare different CRM solutions
Seek recommendations and opinions from other SMBs or industry experts
Evaluate potential CRMs
Involve key stakeholders
Selecting a CRM
Setting up and implementing the chosen CRM
I am going to borrow Jason Fried's and David Heinemeier Hansson's book title to conclude this:
It doesn't have to be crazy at work!